Linux Piter 2015
20 кастрычніка 2015, 11:45
Linux Piter conference, which will be held in Saint Petersburg on 21st November, have published its preliminary program.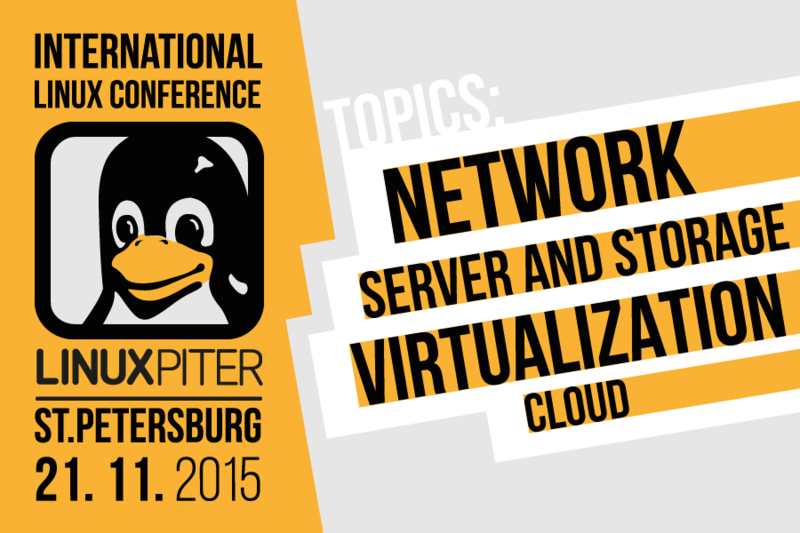 The program is available on the conference web site along with detailed information about announced thematic areas, important dates, addresses and other useful data. Same place contains the registration form to apply as a participant or as a speaker.
The call for speakers is still open, so one can monitor the content of the conference program in real time.
For now, following talks are accepted:
Live migration of containers​: pros, cons, pitfalls / Pavel Emelyanov (OpenVZ)
History, experience, mistakes and successes in the process of creating a truly scalable storage systems / Evgeniy Polyakov (Reverbrain.com)
Scaling down insecure desktop operating systems to virtualized desktop environments / Dmitriy Kostiuk (Brest State Technical University)
Linux kernel block I/O subsystem usage in enterprise storage systems / Dmitry Krivenok (

EMC

)

DPDK

– The many ways to configure the kernel interfaces / John Ronciak (Intel)
Performance optimization in Linux: tales from the trenches / Alexander Chistyakov​ (Git in Sky)
Swarm: Distributed storage for Ethereum, the Turing-complete blockchain / Daniel Nagy (ePoint Systems Ltd.)
Linux tuning to improve PostgreSQL performance / Ilya Kosmodemiansky (PostgreSQL-Consulting

LLC

)
Troubleshooting MySQL Performance / Sveta Smirnova (Percona)
Application configures network: specifics, problems, solutions / Vasiliy Tolstoy (

EMC

)
OpenStack CI: flows, tooling, and more / Aleksandra Fedorova (Mirantis)

NTRDMA

v0.1 – An Open Source

RDMA

Driver for PCIe

NTB

and

DMA

/ Allen Hubbe (

EMC

)
The conference is focused on engineers in the IT-companies that use the GNU / Linux and related technologies in the development of their own ready-made solutions and products.
The format of the conference – one day of reports, divided into several parallel streams. There are three options for the report time slots, up to the full-length performances lasting one hour.
There is a 50% discount for students and university staff.