Hacks/Hackers Minsk invites to the meeting of journalists and IT-specialists
18 студзеня 2014, 17:50
A second meetup in international format will be held in Minsk at January, 23 in the IMAGURU business-club.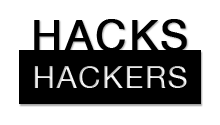 Hacks/Hackers Minsk community has an aim to unite journalists (hacks) and IT-specialists (hackers) — people with different approaches but with common targets and active life position.
Hacks/Hackers Minsk is an informal discussion board for journalists and IT specialists to share their thoughts, to find cooperation points and to start joint projects. Participation requires mandatory registration on the event web page.
Event program includes section of mini-presentations, open discussion with experts on the topic "How to make New York Times and Guardian in Belarus: a brainstorm of IT-specialists and journalists", workshop on data journalism instruments (a notebook is necessary to take part in this part).
Information updates are accessible at the community page in Facebook.
Organizers invite:
journalists,
editors,
bloggers,
programmers,
web designers,
everyone interested in journalism innovations.
Meetup is organized by:
About the Hacks/Hackers community
Hacks/Hackers is a fast-growing international organization created to support journalism. It includes tens of communities and more than thousand of followers on four continents. The organization mission is to create community of journalists («hacks») and IT-specialists («hackers») to re-think future of news and information. Organization has a goal of knowledge and ideas spread via meetups, hackatons and public lectures, as far as via informal communication.
The events geography. Last Hacks/Hackers meetings took place in Zurich, Copenhagen, Berlin, Buenos Aires and New York.