Two conferences in one day: Linux Piter and Piter Py
20 жовтня 2017, 18:37
November 3-4, 2017 two technical conferences will be held at one venue: Linux Piter #3 and Piter Py #4.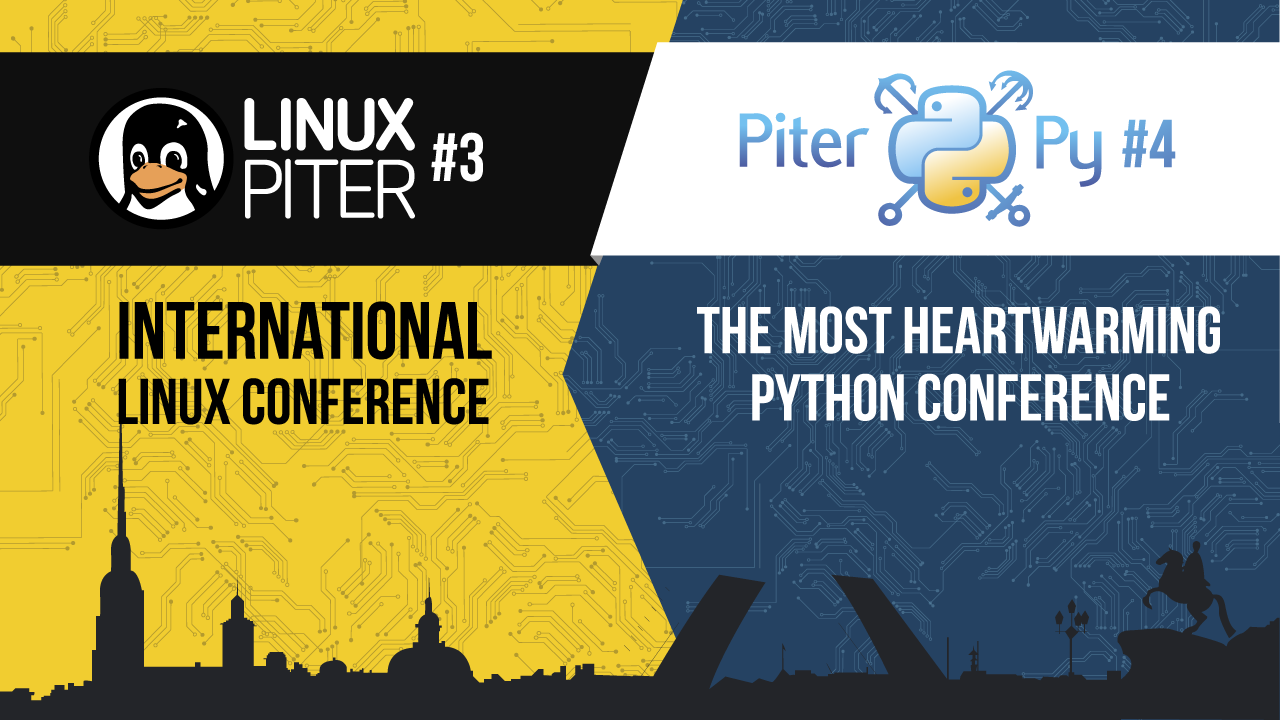 Both conferences are international, working language is English.
List of speakers includes representatives of such companies as Red Hat, CIB Software, Intel, Elastic, Microsoft, Exante, Docker etc. Speakers from more than 10 countries are invited: Russia, Italy, Germany, Sweden, Austria, Spain, USA and others.
This year organizers have added simultaneous translation not only from Russian to English, but also from English to Russian. Thus first tracks of both conferences will be held in English with simultaneous translation into Russian, and second tracks – in Russian with simultaneous translation into English.
By purchasing a ticket to one of the conferences, participants are free to attend the talks of both conferences.
List of speakers and conferences' program are accessible on their website:
Назад до списку новин
blog comments powered by

Disqus